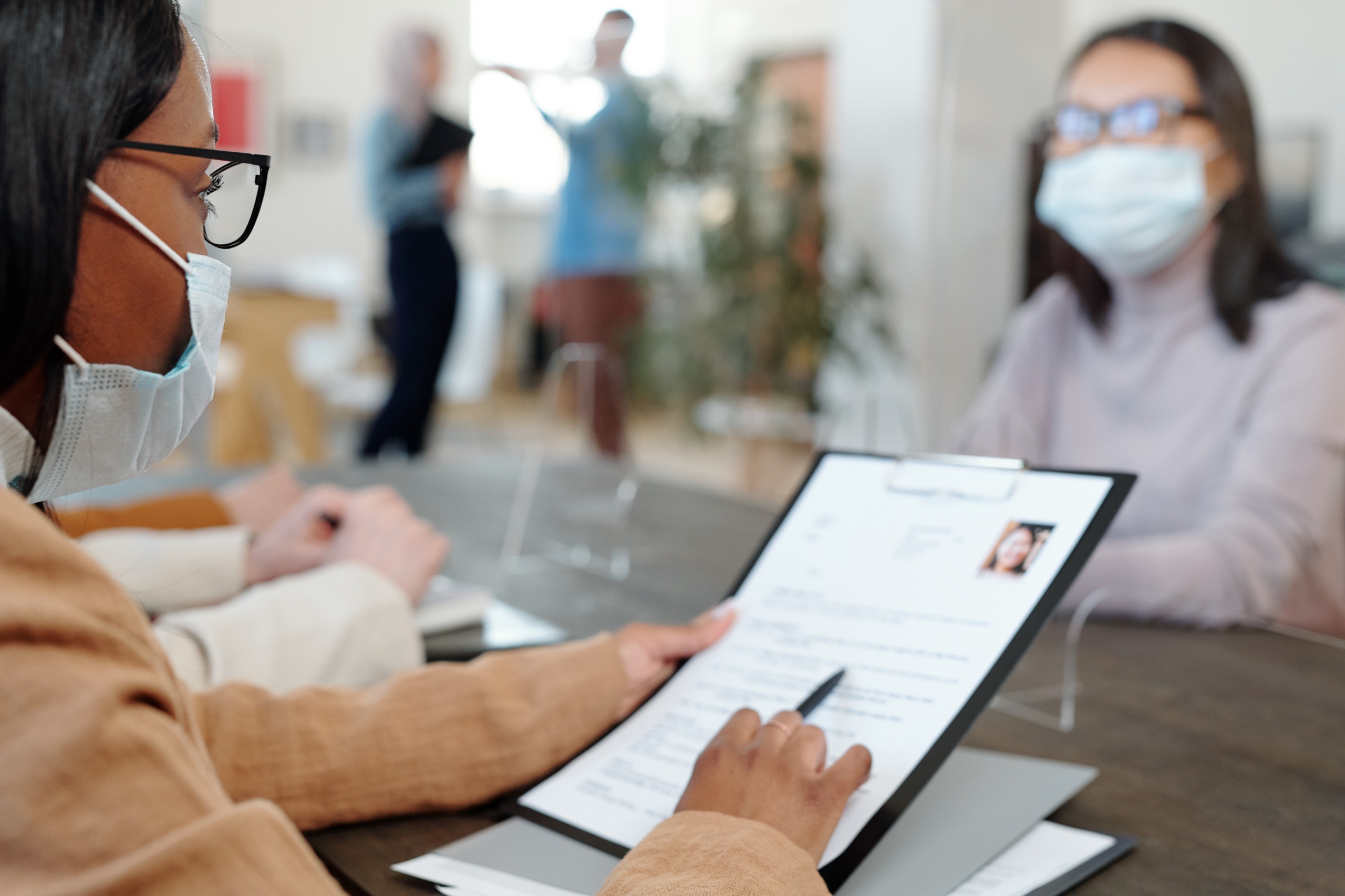 Almost 2 years of living in this Covid-19 pandemic, we have all heard about it. How this pandemic has devastated economies, damaged industries, employment prospects, and even radically transformed the way we work. Here we are today, having a grasp of living with the pandemic. Vaccines have already been developed, people are going through hybrid work arrangements, and even travel is slowly opening up and picking its pace. We are all flowing with the rhythm, adjusting to the changes as it comes.
In Singapore, the healing process has begun since the start of 2021. As the labour market takes slow and steady steps towards recovery, there are already some encouraging signs within Singapore's employment scene. In a recent survey, the net employment outlook – a metric to gauge expected increase in employment levels – reflected a 15% increase, which is the highest Singapore has seen in 6 years. Despite the resurgence of Covid-19 cases in Singapore, hiring activity has reached an all-time high. However, a rising trend in recruitment now is the contentious topic of including vaccination requirement as a hiring requirement.
The premise of setting a vaccine mandate is largely to promote the safety and well-being of employees, especially for those who have to return on-site. However, to companies that are struggling with hiring and retention challenges, these additional requirements can pose a new hurdle to cross. Although Singapore's vaccination levels are considerably high with over 80% of the population already being fully vaccinated, employers must not neglect the fact that there are employees with underlying medical conditions, pregnancy-related reasons, or even religious beliefs that do not allow them to be vaccinated. This is why the vaccination mandate can get tricky, because it can escalate to a case of discrimination if it is not handled reasonably.
Covid-19 vaccination in the workplace
On this topic, the Ministry of Manpower (MOM) has offered some guidelines that employers can follow. In essence, reasonable accommodations must be undertaken for those employees with special considerations.
Firstly, employers can only legally mandate vaccines with new hires if and only if all existing employees in the same role are also fully vaccinated. That means that employees have to enforce the same treatment with current employees before imposing this new requirement in their hiring practices.
From 1 January 2022, unvaccinated employees will not be allowed at the workplace unless they have a negative Pre-Event Testing (PET) result. This cost is incurred at their own time and expense. For unvaccinated employees without special considerations, it is also up to the employers' prerogative to allow them to continue working from home if the work is able to be performed at home. If however, the work is unable to be performed at home, employers can undertake some of these considerations:
Allow them to continue working with PET done at the employee's own time and expense; or
Redeploy them to suitable jobs or roles that can be performed from home; or
Place them on no-pay leave or as a last resort, terminate them compliantly only if it is under the basis of their inability to be at the workplace to perform their contracted work dutifully.
For unvaccinated employees with special considerations like certified medical reasons, they can be exempted from the workforce vaccination measures if they are unable to perform their work at home and redeployment of suitable jobs and roles is unavailable. In this case, employers should note that the absence of such employees from the workplace should not affect assessment of their work performance.
Ultimately, as Singapore progresses towards an endemic, this topic of mandating vaccinations in the workplace will become more prominent. However, employers must carefully consider implementing any vaccination mandates in order to prevent any forms of discrimination.
For more information with regards to MOM's updated advisory, please refer to https://www.mom.gov.sg/covid-19/advisory-on-covid-19-vaccination-in-employment-settings. This article serves only as an extracted summary.
Articles referenced:
https://www.hcamag.com/asia/news/general/more-employers-in-singapore-mandate-vaccines-for-new-hires/313671
https://www.mom.gov.sg/covid-19/advisory-on-covid-19-vaccination-in-employment-settings
https://www.channelnewsasia.com/singapore/covid-19-vaccine-unvaccinated-public-civil-servants-unpaid-leave-psd-2285751
https://www.linkcompliance.com/wp-content/uploads/2021/11/asking-question-about-job-experience-to-candidate-E3MAAGV-1-scaled.jpg
1706
2560
Jiaying Boh
/wp-content/uploads/2021/03/Logo-Full.png
Jiaying Boh
2021-11-05 17:09:43
2021-11-05 18:06:10
Singapore: Vaccination status as the new hiring requirement